Hyperbaric Chambers & Cancer
Hyperbaric Therapy has been studied in Cancer
TruMed offers Edmonton Hyperbaric Oxygen Therapy
We've summarized some of the evidence for HBO with regards to Cancer.
This review page is for informational purposes only.
Background:
With regards to new blood vessel formation (angiogenesis) in a tumor, new immature and leaky blood vessels are created which are unable to adequately perfuse the entire tumor which further leads to the formation of hypoxic (low oxygen) regions inside the tumor.
Tumor cells adapt to hypoxic environments by Glycolytic shift where tumor cells preferentially switch to aerobic glycolysis to preserve ATP production and sustain cellular function and promote survival in the face of hypoxia (largely driven by the transcription factor HIF-1).
HIF-1 enhances the expression of over 60 genes, many involved in angiogenesis, growth, and survival. Hypoxia is a potent stimulator of VEGF via HIF 1 and HIF 2.
The Warburg effect describes cancer metabolism which is mostly characterized by lactic acid production "fermentation" despite the presence of oxygen whereas normal cells only use these pathways in the absence of oxygen.
Lactic acid production is strongly dependent on glucose.
Local hypoxia within the central tumour areas is one of the major challenges in the treatment of cancer. For instance, cytotoxic agents may not be able to reach distant tumour cells and this may decrease the efficiency of radiation treatments as well.
Because many of these therapies work in part by stimulating the reactive oxygen species, reduced oxygen availability lessens their efficacy.
Hyperbaric Oxygen therapy can oxygenate hypoxic tumor regions and theoretically retard these processes.
Hyperbaric Oxygen may increase intratumoral ROS levels past the threshold and induce tumor cell destruction, hence the synergistic action with other pro-oxidative therapies like wormwood derivatives or IV Vitamin C.
With regards to standard uses of Hyperbaric Oxygen, the UHMS Indication #11 for Hyperbaric Oxygen is "Delayed Radiation Injury (Soft Tissue and Bony Necrosis)".
Hyperbaric Oxygen is well known with regards to delayed radiation injuries and is frequently used for this purpose usually in the hospital setting. At most Hyperbaric centers in the U.S., nearly 50% of patients receiving Hyperbaric Oxygen therapy are being treated for radiation injury.
Hyperbaric Oxygen is not used in the early postradiation period as it may potentiate the effects of radiation. Some authors do not start HBO therapy until 2 months after the last radiotherapy treatment (Hart and Strauss 1986).
Preliminary Data
Preliminary data exists regarding the role of Hyperbaric Oxygen as an inhibitory factor as both a stand alone therapy and in conjunction with chemotherapy. We've summarized some of the available preliminary cell-line data for Hyperbaric Oxygen in cancer.
Osteosarcoma: Kawasoe (2009) "Hyperbaric Oxygen clearly enhanced the chemotherapeutic effects of carboplatin on both tumor growth and lung metastasis in osteosarcoma-bearing mice."
Gastric Cancer: Wei (2018) "When performed together with Melatonin, HBOT effectively inhibited tumorigenicity of gastric cancer through selectively inducing a robust tumor suppressive apoptosis response."
Breast Cancer: Sletta (2017) In a breast cancer model, "HBOT significantly suppressed tumor growth in both the triple positive and negative tumors."
Glioma: Xie (2018) "The concentration of oxygen in a glioma tumor was improved and the antitumor rate was increased when Temozolomide was combined with Hyperbaric Oxygen."
Esophageal Cancer: Yue (2017) "Hyperbaric Oxygen combined with radioactive seed implantation could slow [esophageal] tumor growth and increase survival time of tumor bearing mice."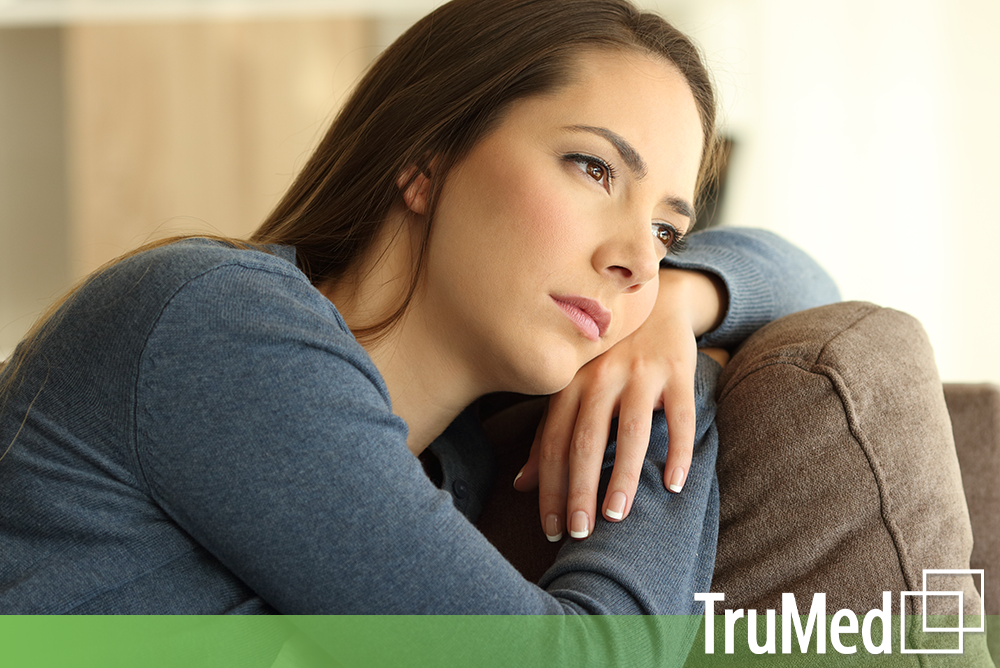 HBO & Cancer
Metabolically Supported Chemotherapy
Metabolically Supported Chemotherapy or "MSCT" involves induced hypoglycemia followed by the administration of chemotherapy plus the use of a ketogenic diet, hyperthermia and Hyperbaric Oxygen Chamber combination.
MSCT involves a 12-h fast starting the previous evening and the administration of pharmaceutical doses of insulin prior to chemotherapy (apparently to reduce substrate available to cancer cells). Hyperbaric Chamber was used produce 1.5 ATA Hyperbaric pressures.
Lung Cancer: In a 2019 study forty-four non small cell lung cancer patients with distant metastasis received metabolically supported chemotherapy
As is typical in these types of studies, the patients included had unfavorable characteristics including impaired performance status, and all had distant metastasis, with around 40% with brain metastasis.
Hyperbaric Oxygen and hyperthermia were given the same day or the next day after chemotherapy.
Overall response rate was 61.4%. Mean overall survival and progression-free survival was 42.9 months and 41.0 months respectively.
The response rate and survival rates seem encouraging despite this poor patient profile.
Similarly, in a 2009 study, twenty-two Lung Cancer (non-small cell) patients with multiple lung metastases received paclitaxel and carboplatin and thoracic hyperthermia and 16 of 22 patients (72%) received Hyperbaric Oxygen treatment immediately after chemotherapy.
The median time to progression of disease was 8 months and in the 16 patients with Hyperbaric Oxygen it was extended to 9 months indicating a benefit from the inclusion of Hyperbaric Therapy.
Breast Cancer: In a 2017 case report, a 29-year-old woman with stage IV triple-negative invasive ductal carcinoma of the breast received MSCT. Triple negative tends to be more aggressive than other breast cancer forms.
In October 2016, the initial scan revealed a 77 mm x 55 mm primary tumor in her left breast, multiple left pectoral and axillary lymph nodes, multiple widespread liver masses, and an upper left nodular abdominal lesion.
A follow-up whole body scan in February 2017 showed a complete therapeutic response to 6 months of metabolically supported chemotherapy with no evidence of abnormal tracer uptake.
Our Naturopaths often consider the administration of IV Vitamin C alongside chemotherapy in breast cancer at our Edmonton office.
Pancreatic Cancer: In a 2020 study, 25 patients with stage IV pancreatic cancer received Metabolically Supported Chemotherapy. Gemcitabine-based or FOLFIRINOX chemo regimens plus ketogenic diet, hyperthermia, and Hyperbaric Oxygen Therapy combinations.
Median overall survival and median progression-free survival using MSCT were 15.8 months and 12.9 months respectively.
As a comparator, a large trial comparing FOLFIRINOX and gemcitabine in patients with metastatic pancreatic cancer, the median overall survival was 11.1 months and 6.8 months in the FOLFIRINOX group and gemcitabine group.
It's clear that the addition of Metabolically Supported Chemotherapy clearly provides a survival advantage to StageIV pancreatic cancer which is notoriously difficult to treat.
Our Edmonton clinic often considers the use of IV Alpha Lipoic Acid, IV Vitamin C and IV Curcumin therapy in Pancreatic Cancer, and it's possible that the addition of these may further enhance the effects seen.
Preliminary Evidence:
Osteosarcoma
Gastric Cancer

Breast Cancer
Glioma
Esophageal Cancer
Pancreatic Cancer
Lung Cancer
Does Hyperbaric Oxygen promote Cancer?
Feldmeier (2003) published a review for the UHMS, that looked at the published literature from clinical reports, animal studies and cell culture studies with regards to the effect of Hyperbaric Oxygen and Cancer.
Feldmeier et al concluded "In vitro, in vivo and clinical studies strongly suggest no more than a neutral effect of HBO2 on tumor growth." In fact some studies suggest a negative impact of HBO2 on malignant progression or formation."
Daruwalla (2006) also pulished a review on Hyperbaric Therapy and Cancer.
Daruwalla et al concluded a neutral effect of Hyperbaric treatment: "most of the literature indicates that HBO has no impact on tumor growth—be it stimulatory or inhibitory." Also, "despite theoretical considerations of tumor stimulation, to date there is enough evidence to preclude any tumor stimulatory effects of HBO."
Lastly, Moen (2012) published a review summarizing the work performed on Hyperbaric chambers and cancer in the period 2004-2012 (looked at information available after the Feldmeier review).
Moen concluded "based on the present as well as previous reviews, there is no evidence indicating that HBO neither acts as a stimulator of tumor growth nor as an enhancer of recurrence. On the other hand, there is evidence that implies that HBO might have tumor-inhibitory effects in certain cancer subtypes."
Metabolic Therapies
Numerous therapies that our Naturopathic doctors use are "metabolic" in nature. That is, they take advantage of the unique characteristics of cancer energy metabolism. Principally by a reduction in the glycolytic substrates which fuel cancer metabolism.
For instance, the ketogenic diet, and Hyperbaric Oxygen target overlapping metabolic pathways which are prominent in Cancer cells.
Poff and D'Agostino (2013) compared tumor progression and survival in mice fed a standard diet or Ketogenic diet with or without Hyperbaric Oxygen in the VM-M3 mouse model of metastatic cancer. Hyperbaric Oxygen Chambers were set to 2.5 ATA pressures for 90 min three times weekly.
In this paper, the ketogenic diet alone decreased tumor growth, and increased mean survival time by 56.7%. Combining the Ketogenic diet with Hyperbaric Oxygen elicited a significant decrease in tumor growth rate, with a 77.9% increase in mean survival time.
Hyperbaric Oxygen alone did not influence cancer progression which falls in line with the reviews mentioned above that suggest neutral effect of Hyperbaric treatment on Cancer.
Our Naturopathic doctors frequently make use of Ketogenic diets at our Edmonton office as the expression of ketone utilization enzymes is often reduced in cancers compared to their normal tissue counterparts.
ALA (Alpha Lipoic Acid), HCA (hydroxycitric acid), B1, Acetyl-L-Carnitine, Niacinamide, Metformin and Intense aerobic exercise synergize with Hyperbaric Oxygen Therapy and Ketosis from a physiological perspective.
In our experience at our Edmonton office, the Metabolic approach is the strongest available Alternative Cancer approach and is often alternated with the "oxidative" approach.
As evidenced above, it appears that Hyperbaric Therapy is synergistic with the metabolic approach.
IV Vitamin C
Dr. Dominic D'Agostino who was mentioned above with regards to Hyperbaric Oxygen and Ketogenic diets also conducted experiments with regards to IV Vitamin C and Hyperbaric Oxygen Therapy.
They set out to "evaluate [Vitamin C]-induced oxidative stress, and to investigate [Vitamin C's] synergy with another non-toxic, pro-oxidative metabolic therapy: Hyperbaric Oxygen (HBOT)."
Once again, VM3 Cells were utilized and were treated with a less than cytotoxic concentration of Vitamin C (<0.5mM) and HBOT (2.5 ATA for 60 minutes).
24 hour treatment with 0.3mM Vitamin C after 1 hour of Hyperbaric Therapy had significantly enhanced cytotoxicity compared to all other treatments. In summary, a sub-cytotoxic dose of IV Vitamin C had cytotoxic properties when combined with Hyperbaric Oxygen - likely due to enhanced Hydrogen Peroxide Production.
Our Naturopathic doctors have substantial experience using IV Vitamin C for Alternative Cancer Treatment in Edmonton.
A colleague of ours, Dr. Paul Anderson ND has lectured on his experience combining Hyperbaric Oxygen and various Alternative IV therapies including IV Vitamin C.
Dr. Anderson has experience with hardshell Hyperbaric chambers similar to those at our Edmonton office.
Paul Anderson ND Hyperbaric IV Vitamin C Protocols
The typical protocol is HBOT dive then HDIVC administration.

• Low dose Vitamin C (under 25 grams) pair with HBOT from 1.3 to 2.5 ATA
• High dose strategies (over 25 grams) should be paired with 1.3 to 1.5 ATA.
Questions?
Get in touch




(780) 757 8378